Cryotherapy in Los Angeles
Muscle Lab offers the best Whole Body Cryotherapy chamber in Los Angeles with extreme cold temperature reaching -220 degrees. Rejuvenate your body, skin, and mind with a 3 minute Cryotherapy session. Cryotherapy has been a popular recovery technique for sore muscles. Cryotherapy before or after a workout has a handful of benefits. Benefits of Cryotherapy include weight loss, reduced inflammation, stress, anxiety, depression and increased energy, sleep, immune function. Muscle Lab's Cryo Chamber in Los Angeles has been used and trusted by professional athletes and celebrities to accelerate their performance and overall well being. If you're looking to do Cryo in Los Angeles, then Muscle Lab has you covered. If you're looking for the ultimate recovery experience, experts recommend hot and cold therapy in Los Angeles for muscle recovery, and we have you covered with our Infrared Sauna. Muscle Lab has you covered if you're looking for the best Cryotherapy in Los Angeles. Located near Los Angeles, Muscle Lab offers Cryotherapy in Pasadena, CA 7 days a week!
BENEFITS OF WHOLE BODY CRYOTHERAPY
Cryotherapy is known to enhance the users mood after a single session. The extreme cold temperature during a Cryotherapy session causes a hormonal response which triggers endorphins in your body to be released. During and even after the Cryo session, it is typical to experience a sudden rush of adrenaline. These hormones effect the way you think and feel, and helps reduce stress, anxiety, and depression. When applied to the neck or head area, Cryotherapy has been shown to relieve headaches and migraines. The overall boost in mental health, contributes directly to the strength of your immune system. Cryotherapy also can increase blood flow and elevate the white blood cells inside of your body, giving your body the strength in needs to fight off diseases.
WEIGHT LOSS & FASTER METABOLISM

Infrared Sauna is used by many to speed up their metabolism and amplify their weight loss goals. The heat from the Infrared Sauna raises the body's temperature so high that it has it fight itself to cool down. This causes a "natural" and healthy sweat to occur, increasing the heart rate, metabolic rate, and cardiac output. This increase results in a calorie burn significant enough to see a difference in weight after a few sessions.
Relieve Pain & Reduce Inflammation

From muscle pain to sports injuries, Cryotherapy is anti inflammatory and has been known to help with pain relief in tender muscles and joints post workout and pre workout. After a Cryo session, you should feel an immediate natural pain relief, but in some cases the relief can come a few days after. Similar to applying an ice pack on an injured ankle, the sub-zero temperatures of Cryotherapy speeds up recovery of the injured or painful area by reducing inflammation and swelling. Research shows that Cryotherapy has shown to relieve arthritic pain after consistent use.
Relieve Sore Muscles & Increase Athletic Performance

Cryotherapy for muscle recovery can be ideal to use after a workout or a game to help relieve sore muscles. For ages, doctors have recommended using ice packs or ice baths to help muscle soreness and recovery. Many athletes have used Cryotherapy for muscle soreness, and it achieves the same benefits, but faster. Athletes all over the world use Cryotherapy before and after their workouts, training, and games to recover faster and train harder. Exposing the body to extreme cold temperatures can accelerate recovery after exercise. With the combination of Cryotherapy's other known benefits such as increased mobility and flexibility, pain relief, and increased endurance, Cryo can give a competitive advantage and an increase in athletic performance. Book below If you're looking to do Cryotherapy in Los Angeles, CA.
Book Cryotherapy near Los Angeles, CA at Muscle Lab Pasadena
Whole Body Cryotherapy at Muscle Lab Pasadena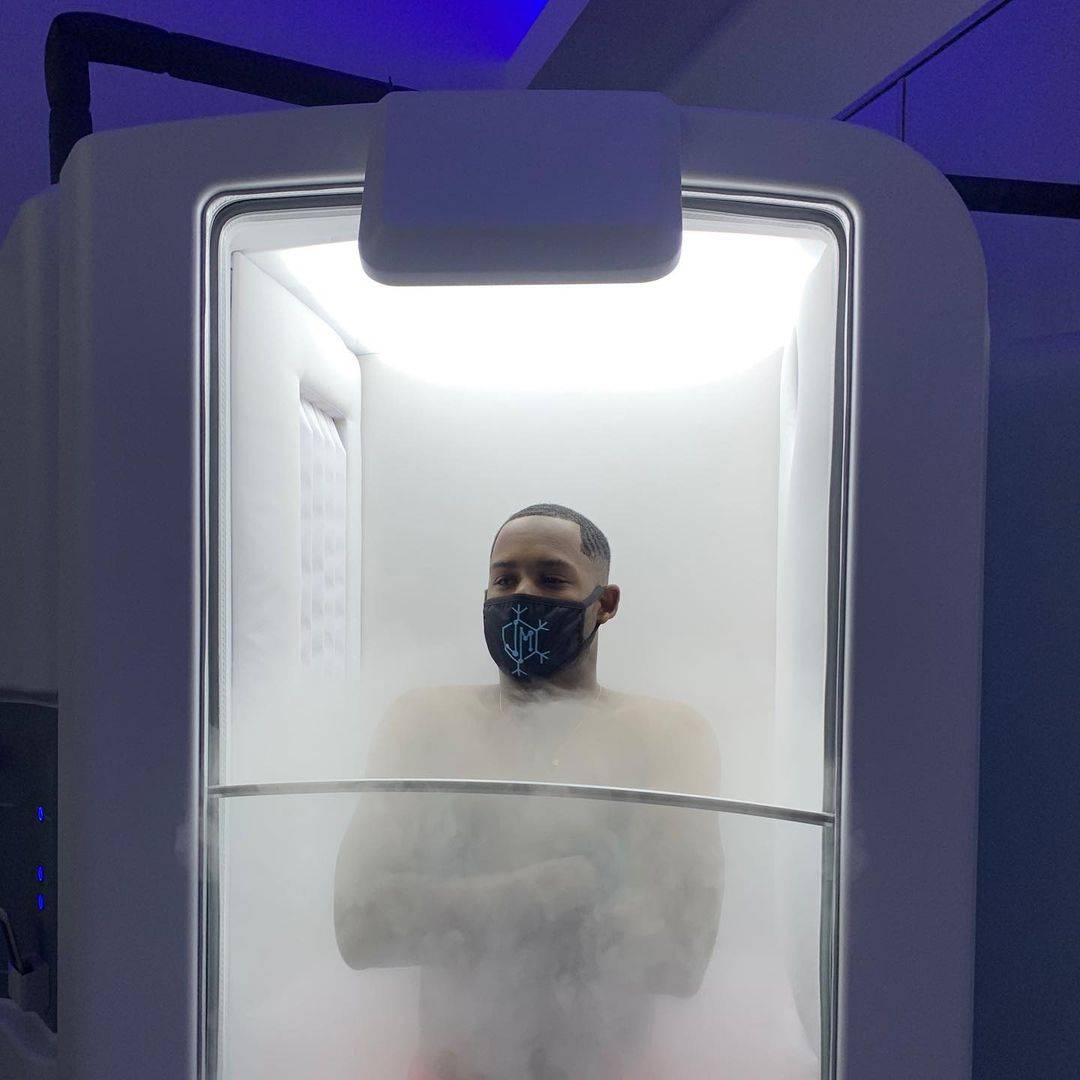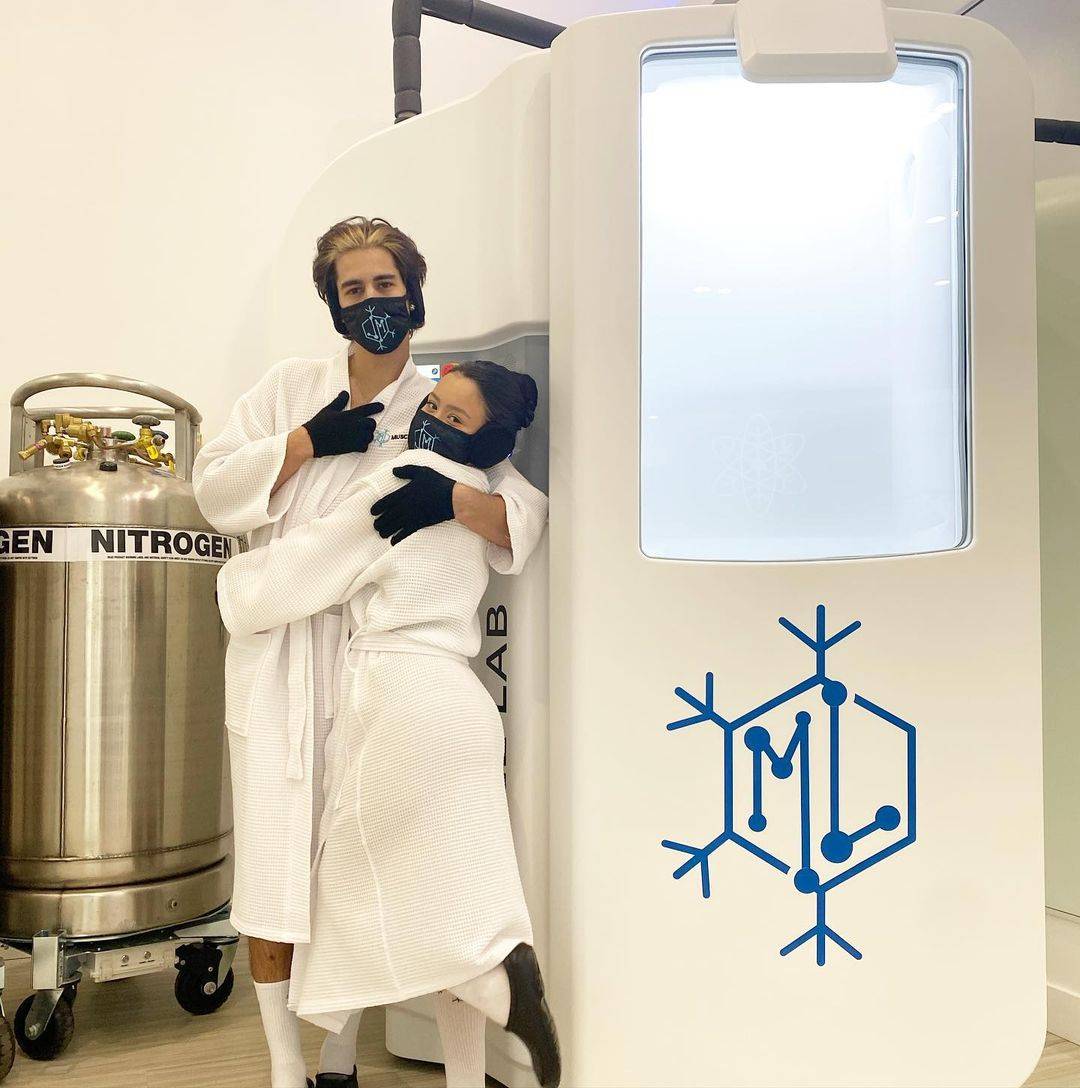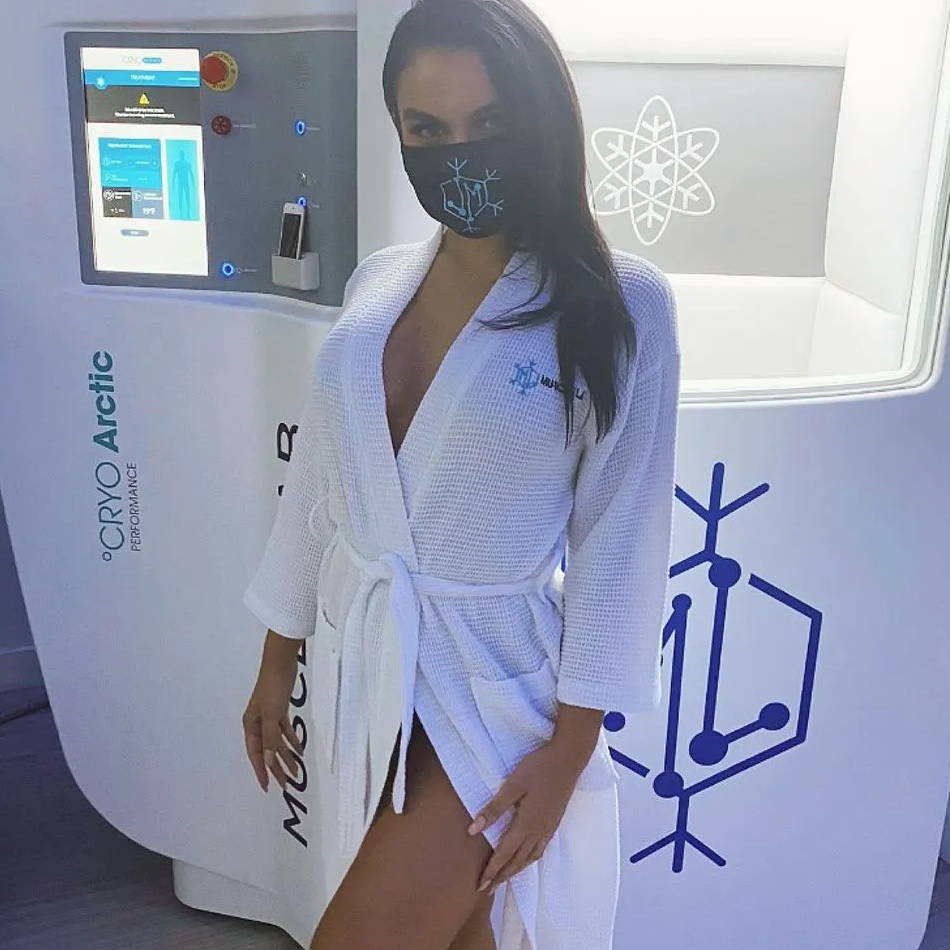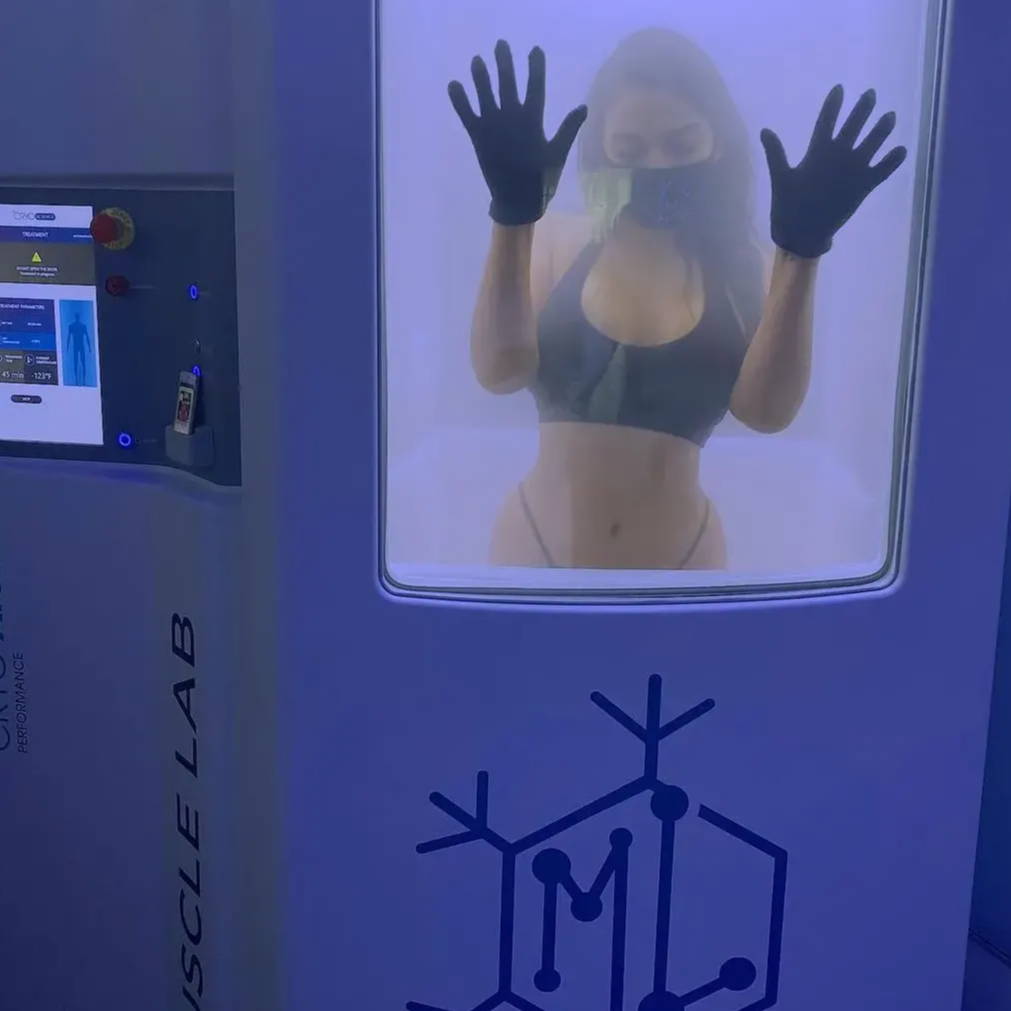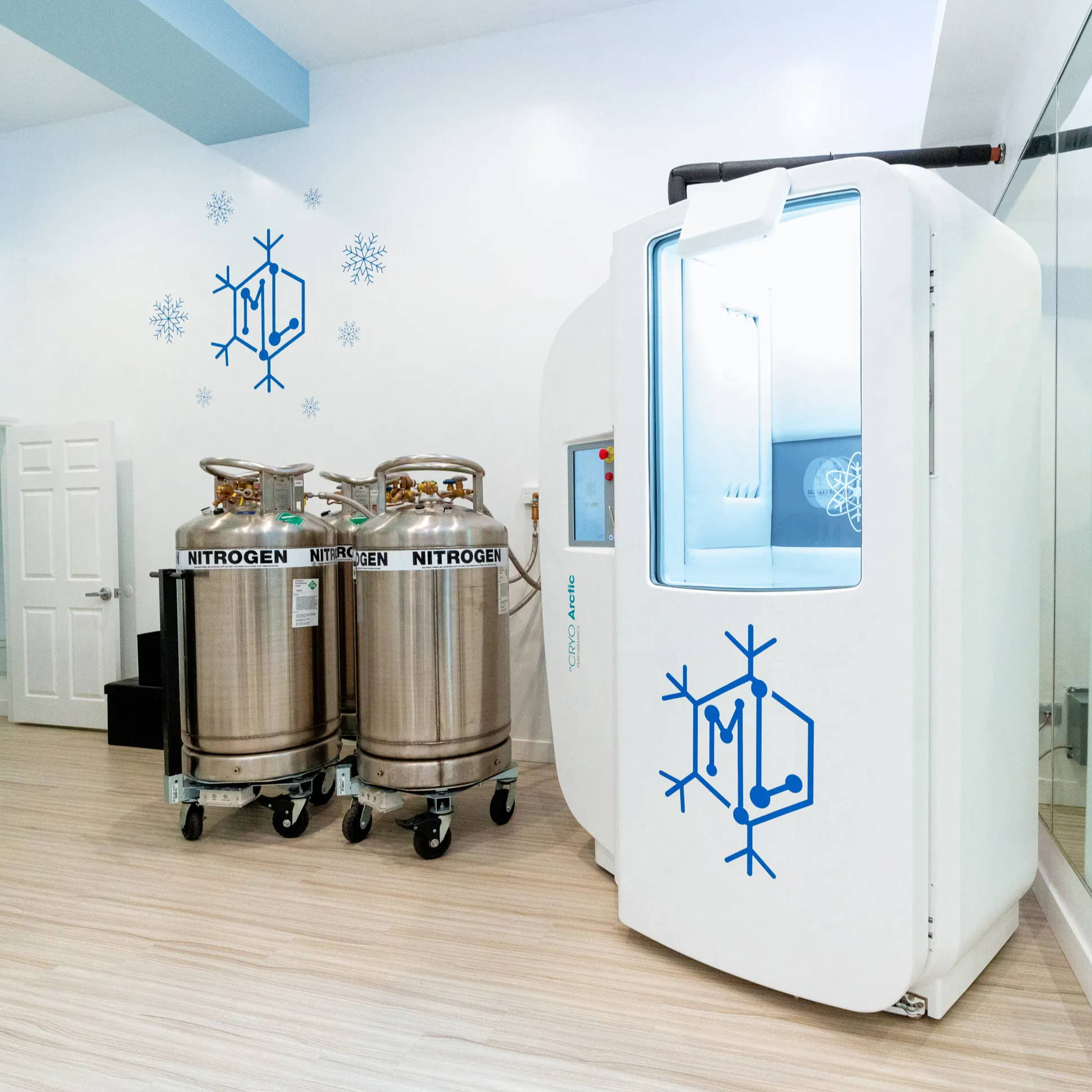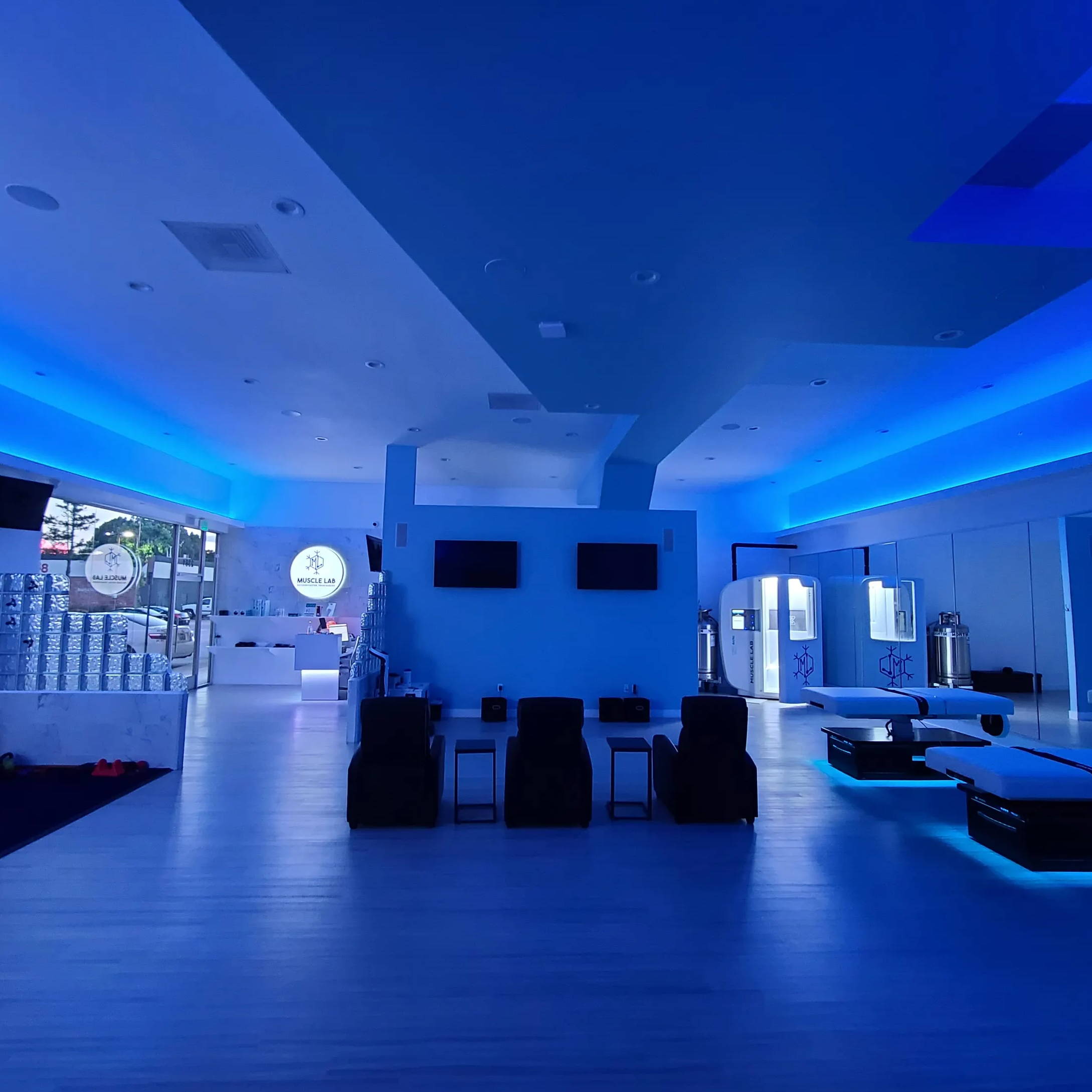 Cryotherapy is a 3 minute cold therapy treatment used by professional athletes, body builders, and fitness and health enthusiasts to help recover faster after workouts and feel better overall.
How Cold Does Cryotherapy Get?
Muscle Lab offers 3 different levels of Whole Body Cryotherapy depending on your experience with Cryo before. Our highest level of Cryotherapy gets colder than -220 degrees, and our beginner level starts at -160 degrees.
What should I expect after a Cryotherapy session?
After one session of Cryotherapy at Muscle Lab, you should expect to feel rejuvenated and refreshed.
How Much Does A Session of Cryotherapy Cost?
Muscle Lab offers a wide range of pricing options for Whole Body Cryotherapy. First time Cryotherapy users can take advantage of the $45 promotion. After that, a session of Cryotherapy is only $65 a session. Muscle Lab also offers unlimited Cryotherapy memberships and Cryotherapy packs.
How Often Should I Do Cryotherapy?
To fully unlock the benefits of Cryotherapy, Muscle Lab recommends three Cryotherapy sessions a week.
How Many Calories Does Cryotherapy Burn?
Studies show that frequent Cryotherapy sessions can increase your metabolism and help burn 600-800 calories a day.
How Long is a session of cryotherapy?
TA session of Cryotherapy is between 2-3 minutes long depending on the difficulty level.
What are the benefits of cryotherapy?
TeThe benefits of Cryotherapy include pain relief, increased mood, decrease inflammation, relieve sore muscles, and more.
Does Cryotherapy Help with Weight loss?
Using Cryotherapy on a weekly basis can help speed up your metabolism and help with weight loss.Text
Are there any side effects after a cryotherapy session?
Please consult with your doctor before using Cryotherapy if you have any serious heart conditions.
Other Cryotherapy Services