NORMATEC COMPRESSION THERAPY IN LOS ANGELES
Normatec Compression therapy is designed in a specific pattern to maximize healthy blood circulation and extract lactic acid through the lymphatic system. Athletes swear by this recovery method. The compression boots also have a hip and arms attachment so all soreness can be treated. The boots are recommended for runners, bikers, gym rats after leg days, or anyone working on both feet all day. Compression therapy mainly reduces recovery time, which can help keep you on track with your health goals.
BENEFITS OF NORMATEC COMPRESSION THERAPY
Clients have quoted, "I feel like I just got brand new legs" immediately after a compression therapy session.
REDUCES SWELLING & INFLAMMATION

 The air compression starts at the feet, followed by the shins all the way up to the quads. This circulation of blood flow allows the swelling and inflammation to go down. Whether you have swelling from an injury, a workout, or from standing on your feet all day, compression therapy will do the trick.
INCREASES BLOOD CIRCULATION

Fluid movement is an important factor for a speedy muscle recovery. After putting pressure on our legs, lower body, or arms, our bodies tend to hold on to fluids which cause soreness. Compression therapy uses air compression to help circulate blood flow in and out of the heart and throughout the rest of your body. This not only speeds up recovery, but can also prevent injuries. Muscle Lab's compression therapy sessions are 30 minutes long and will have you feeling like a brand new person.
PREVENTS & REDUCES SORENESS

Going too hard in the gym can actually sometimes hold you back. Recovery time from a heavy workout can interfere with your routine. Luckily at Muscle Lab, we offer compression therapy which not only eliminates soreness, but prevents it. Soreness is caused by lactic acid that is built and stored in the body after pressure is loaded on the muscles. Compression therapy allows stored fluids to move around and out of the body through the lymphatic system. The quicker your body recovers, the faster you can get back to training. Muscle Lab offers a monthly compression therapy membership. We highly recommend incorporating compression therapy in your daily routine.
CLIENTS THAT LOVE NORMATEC COMPRESSION THERAPY!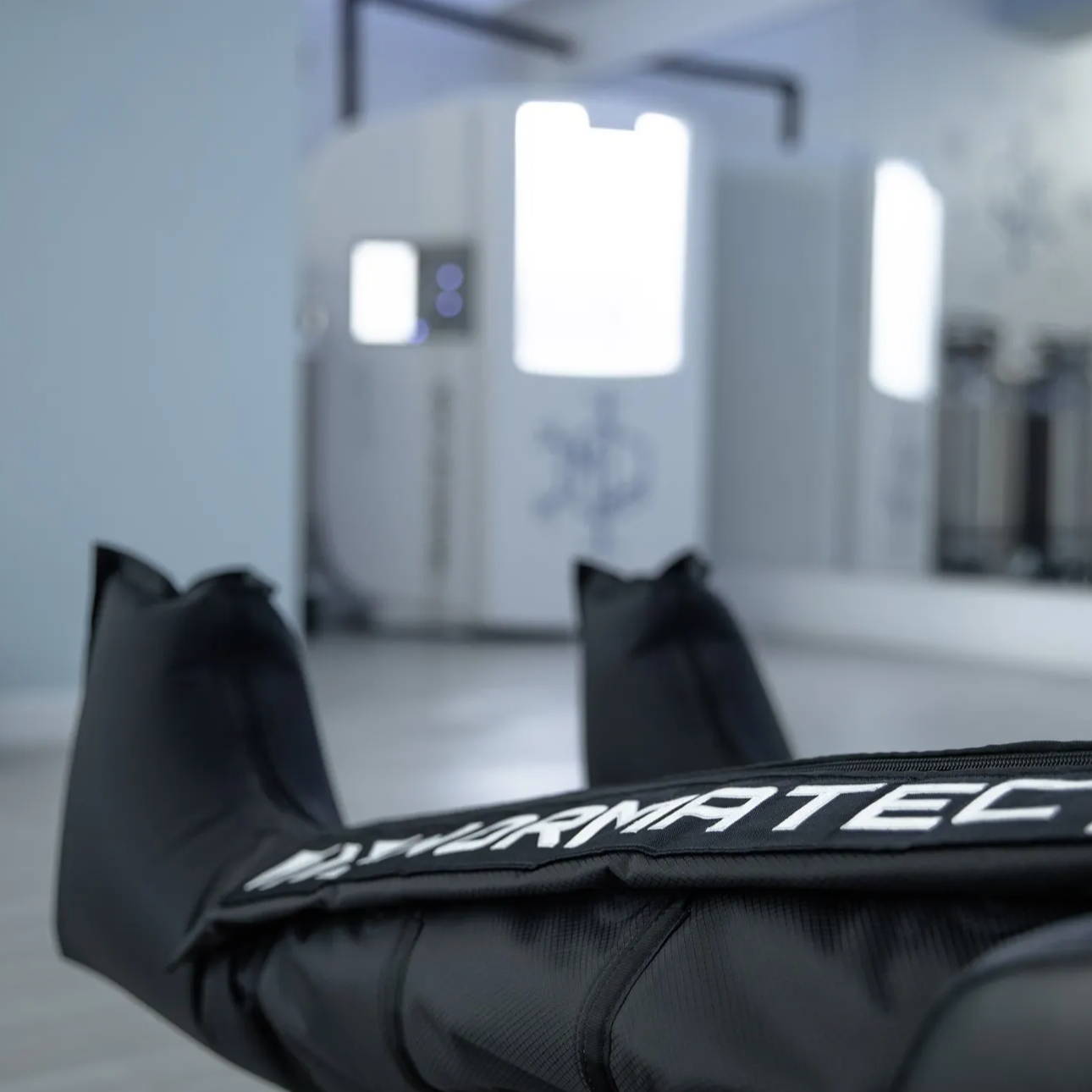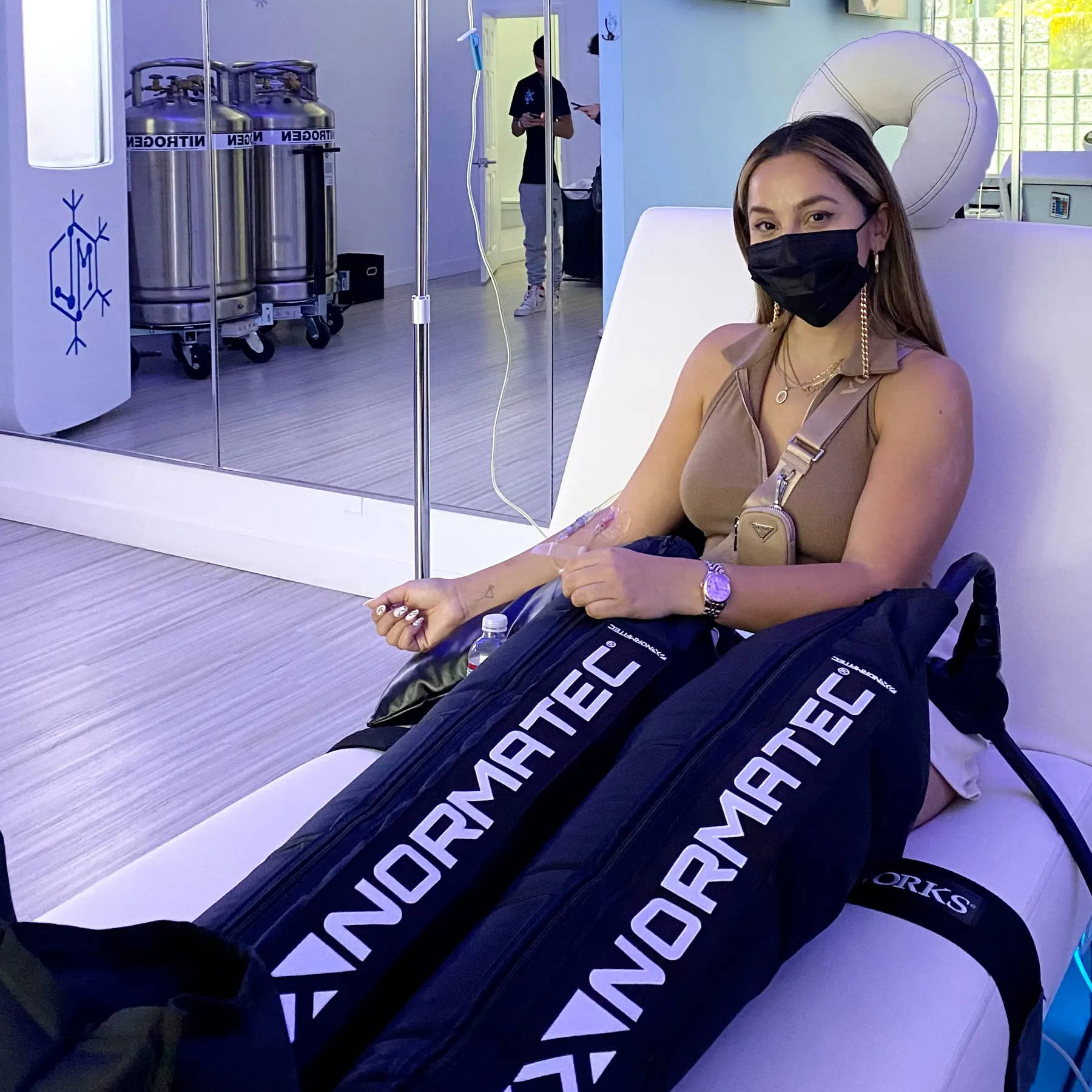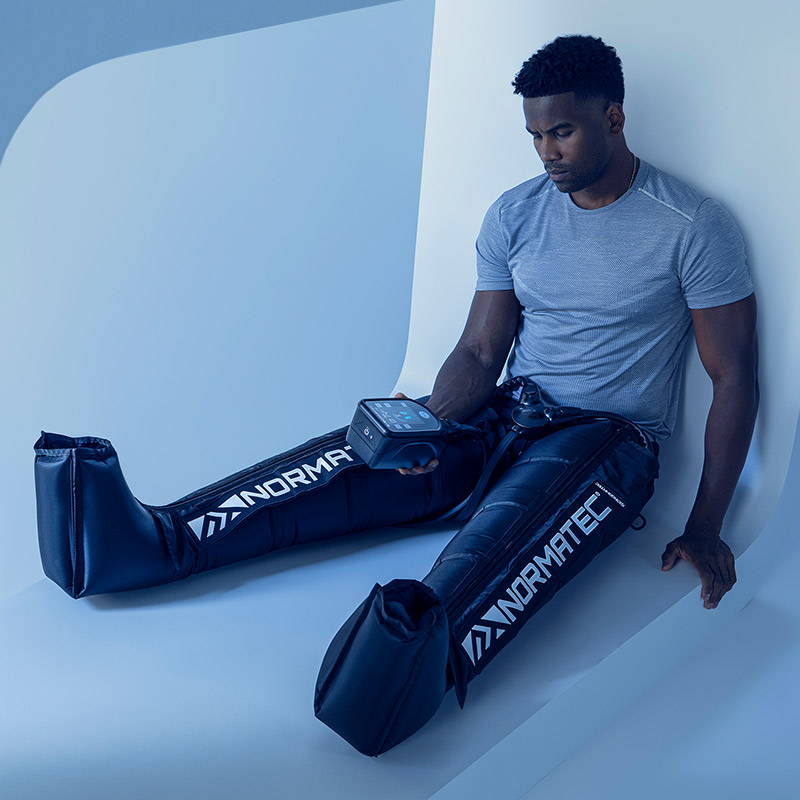 FAQ About Compression Therapy

Can I have the leg and arm compressions on at the same time?

Do I need to wear anything specific for compression therapy?

We'd recommend thinner clothes rather than big sweaters and jeans to have a more comfortable session.
How long does a therapy session last?

Compression therapy takes about 30 minutes but you're free to end the session anytime before then.
Relieve muscle tension, improve overall blood flow and promote cell repair