IV THERAPY IN LOS ANGELES
Get Hydrated. Muscle Lab has developed four IV Drip cocktails that are delivered directly into your bloodstream to ensure absorption and in turn provide instant relief and benefits. Avoid muscle cramps post workout with an IV Vitamin Therapy session. IV Therapy for muscle recovery is used to recharge fluids and electrolytes and enhance muscle growth. Muscle Lab offers IV Vitamin Therapy near Los Angeles, CA 7 days a week. If you want to get your IV Fluids, book a session of IV Therapy in Pasadena at Muscle Lab .
BENEFITS OF IV THERAPY DRIP
Experts recommend IV Therapy for Athletes for the benefits it can provide, like improving muscle growth. The right IV Drip cocktail can increase muscle growth and provide amino acids to amplify the growth process. Muscle Lab offers IV Vitamin Drip near Los Angeles, CA at its' Pasadena location.
RECHARGE FLUIDS & ELECTROLYTES

IV Drips are used to recharge on fluids and electrolytes at a faster pace. Recieve a vitamin infused IV Drip in Los Angeles and feel better after a hangover, workout, or food poisoning.
IV Drips are used to produce and provide energy to the body after a workout or long night. After a long night, head over to Muscle Lab to get the best IV Drip near Los Angeles.
Had a tough workout? IV Therapy for Athletes is used to recover post workout. Feel better with a vitamin infused drip designed to provide amino acids to your body for a full recovery, allowing you to get back in the gym faster and work on your goals.
INCREASE ATHLETIC PERFORMANCE

IV Therapy for Athletes is used to increase athletic performance and provide hydration to the muscles, allowing the body to perform at a higher rate.
Get hydrated with a vitamin infused drip and avoid muscle cramps that can slow your workout or performance down
Book IV Therapy Drip near Los Angeles, CA at Muscle Lab Pasadena
Hydration IV Vitamin Drip

Rehydrate and rejuvenate yourself after a marathon or a fun night out with this IV drip of Lactated Ringer. Lactated Ringer, also known as Hartmann's Solution, is a mixture of Sodium, Potassium and Calcium Chloride all of which are necessary electrolytes and Lactate used to maintain skin hydration.
Give your immune system the boost it needs to fight bacterial infections and viruses like the common cold with this IV drip containing Ascorbic Acid and Zinc. Ascorbic acid, also known as Vitamin C, is a strong antioxidant and effective at strengthening the body's defense system. Zinc is known for enhancing proper functioning of the body's immune cells to help fight infection.
Regain your energy and well-being with this IV drip containing the Myers Cocktail. Myers Cocktail is best known for promoting whole body recovery. It includes a complex of 6 B vitamins used in all aspects of the body's defense system against infection, Ascorbic acid which is a strong antioxidant, Magnesium Chloride used for normal functioning of the heart and nerves and Calcium Gluconate used for bone strength.
NAD+ Vitamin Infused IV Drip

An amino acid found in every single cell of the body and directly affects the health of the mitochondria which is the powerhouse of the cell by guiding in producing energy and reversing the signs of aging. (Must be administered in the Hydration IV drip over a 2 hour period of time.)
Stay youthful and maintain your healthy glow with this IV drip containing Biotin and a complex of 6 Amino Acids. Biotin, also known as Vitamin B7, is best known to preserve and help grow beautiful hair and nails, improve skin quality and aid in weight loss. Amino acids are known as the building blocks of life helping to build and maintain the proteins of healthy skin, hair, nails, and assisting in healing and repair of all body tissues.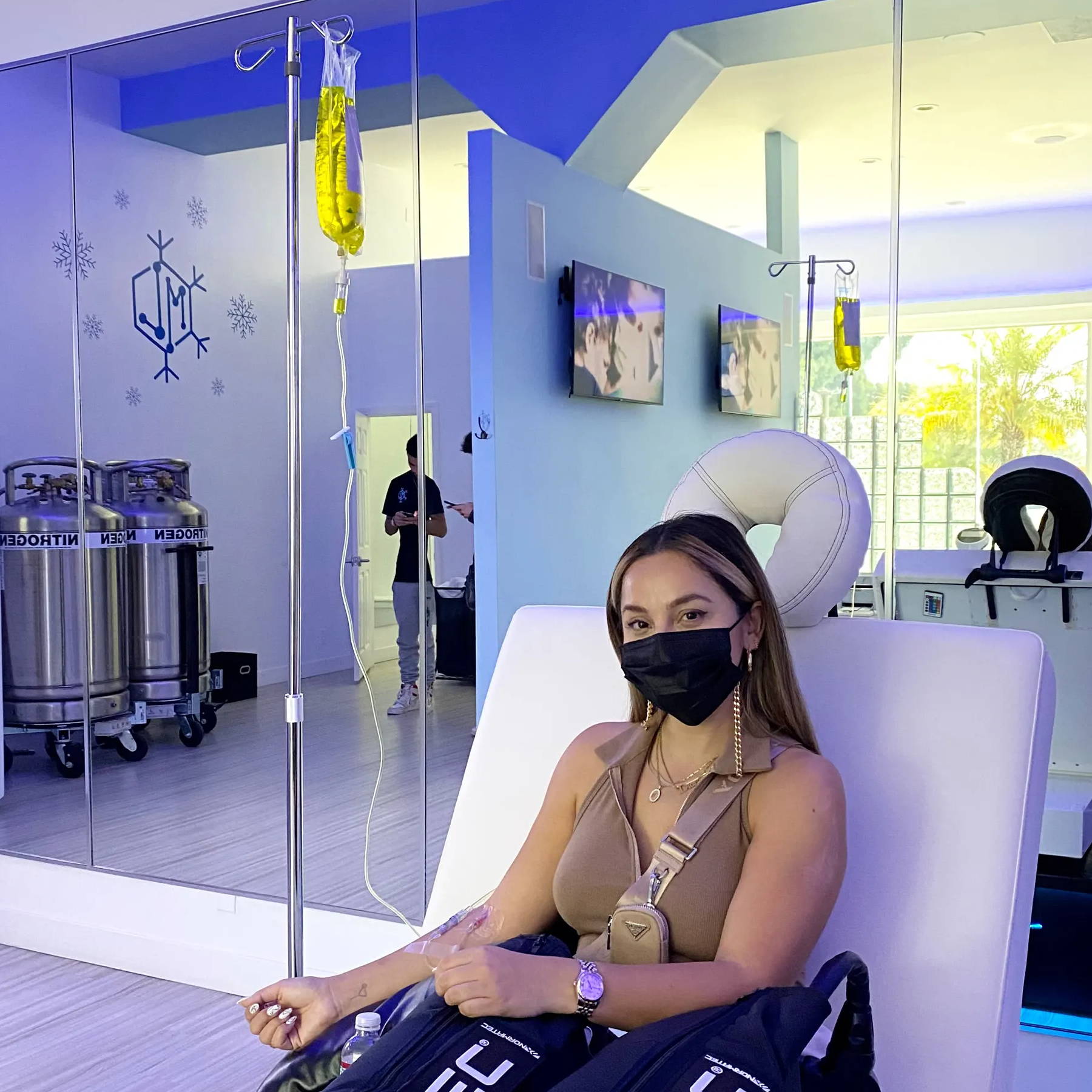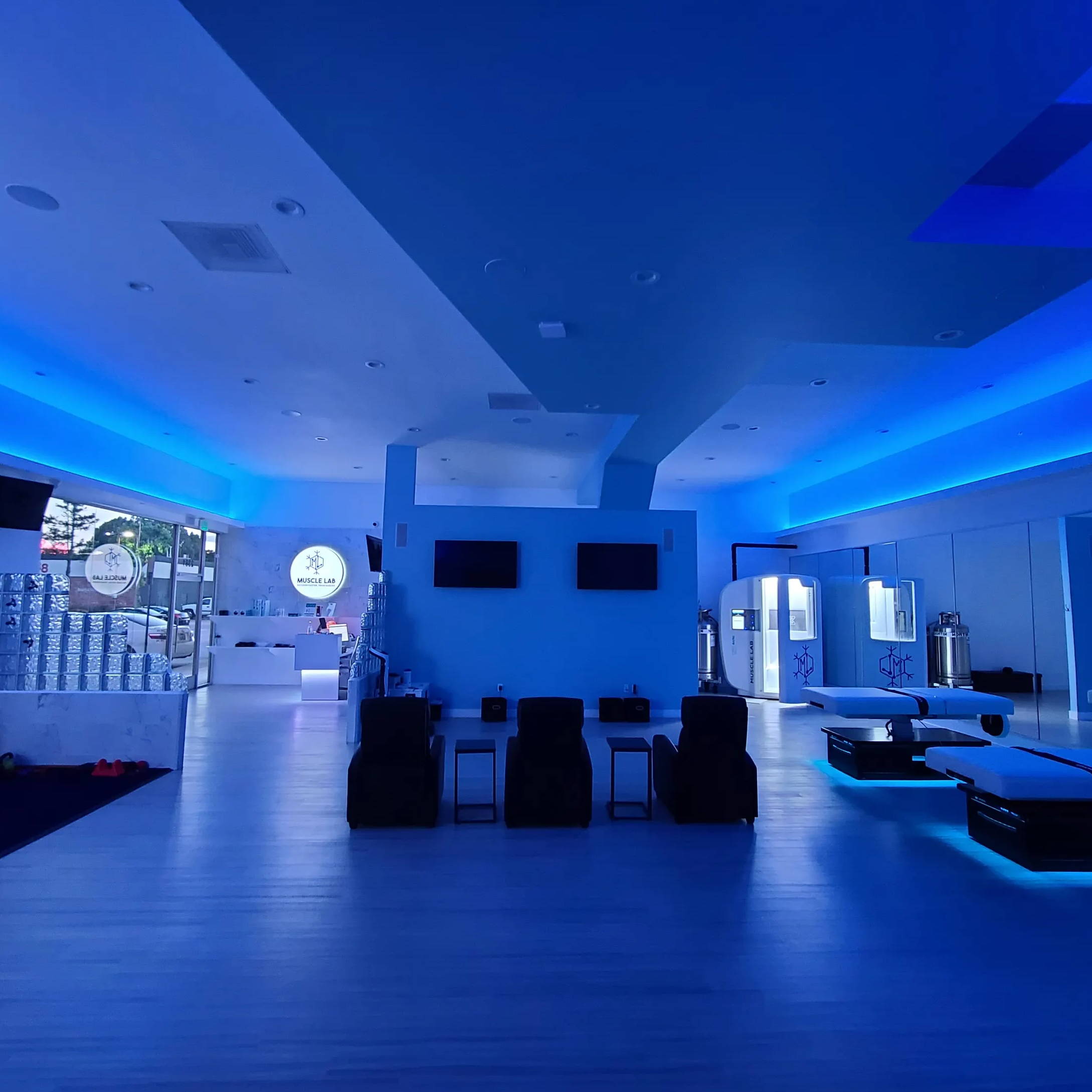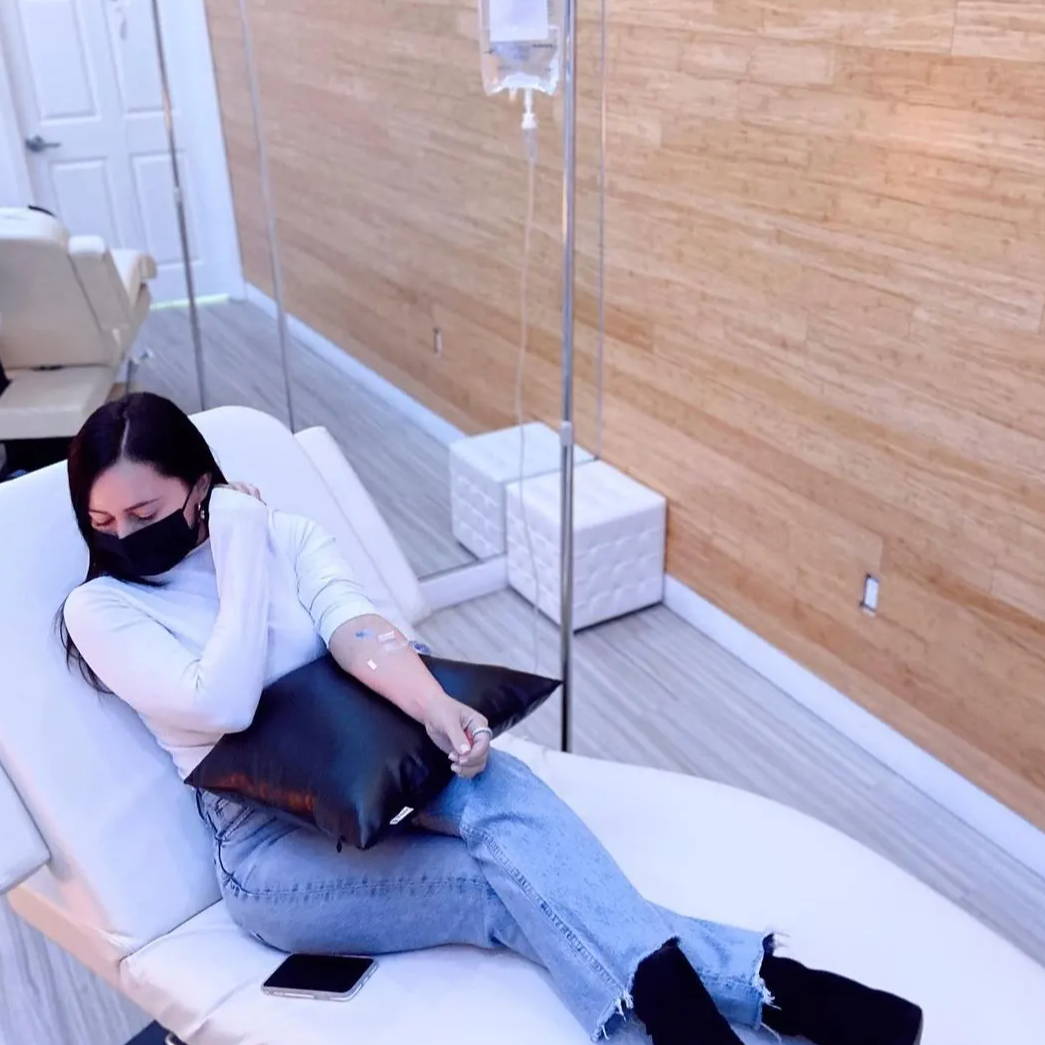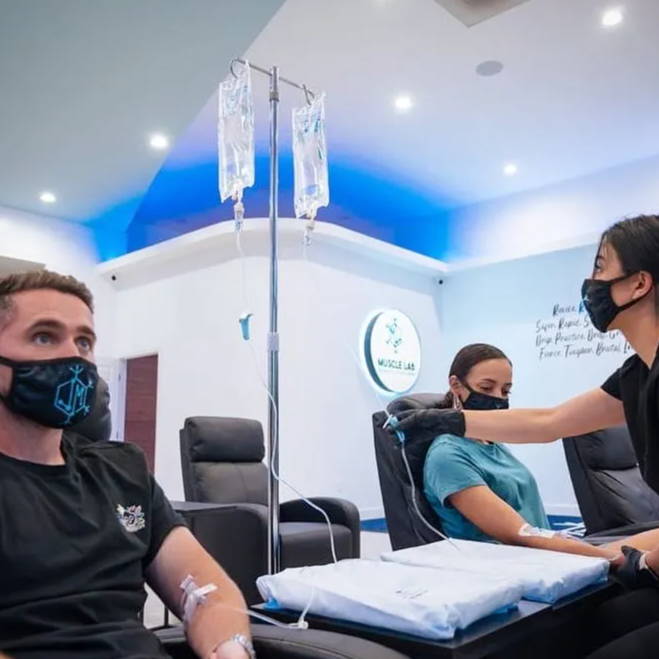 what is iv hydration therapy?
how much is iv vitamin therapy?

how long does an iv drip take for dehydration?
how long does a b12 shot last?
How often should I get a B12 shot?
how much b12 is in a shot?
TeThe benefits of Cryotherapy include pain relief, increased mood, decrease inflammation, relieve sore muscles, and more.