INFRARED SAUNA
IN LOS ANGELES
Relax and detox with an Infrared Sauna session in Los Angeles and enjoy all the recovery benefits of red light therapy. Infrared Sauna promotes weight loss, relives sore muscles, reduces stress and fatigue, helps with muscle aches, and treats arthritis and joint pain. Muscle Lab offers a 30 and 60 minute Infrared Sauna session and recommends to take advantage of hot and cold therapy with a cryotherapy session for maximum pain relief.
BENEFITS OF INFRARED SAUNA
Looking for a full body detox? A session of Infrared Sauna at Muscle Lab is the answer. Infrared Sauna flushes toxins out of the body by stimulating the sweat glands. The increase in blood circulation caused by the Infrared Sauna session triggers a full body detox. Infrared Sauna therapy is the perfect detox to drain alcohol, nicotine, and acid out of the system. Research shows that Infrared Sauna also flushes out heavy metals in the body primarily nickel, lead, cadmium, and mercury.
WEIGHT LOSS & FASTER METABOLISM

Infrared Sauna is used by many to speed up their metabolism and amplify their weight loss goals. The heat from the Infrared Sauna raises the body's temperature so high that it has it fight itself to cool down. This causes a "natural" and healthy sweat to occur, increasing the heart rate, metabolic rate, and cardiac output. This increase results in a calorie burn significant enough to see a difference in weight after a few sessions.
A 30 minute session of Infrared Sauna therapy will relax the body, mind, and should. Feel rejuvenated and like a brand new person after the session in Muscle Lab's private room dedicated to Infrared Sauna sessions. The Infrared Sauna room is a sanctuary to recover and reduce stress, let everything go and enjoy a nap while the session is in progress. Infrared Sauna research has shown to put the body in a parasympathetic state, giving the body its' proper rest and digestion to heal and restore.
Give your Immune System the boost it needs. The extreme heat levels of the Infrared Sauna causes the body to form more white blood cells. The new levels of white blood cells helps the body fight off illnesses at a higher success rate. The relaxation that is experienced after am Infrared Sauna session also puts the mind and body at ease and allows it to rest and get proper sleep. With a healthy sleep schedule, the body is able to recover and improve its' Immune System.
Looking for that skin glow? Infrared Sauna research shows that a session can improve the overall health and look of the skin. Sweat out the oil, first, and other toxins out of your body and give your skin the detox it needs.
Whether you are training for the next olympics, working out weekly to hit your personal goals, or just experiencing muscle aches, Infrared Sauna Therapy can help you relieve your pain and aches. Infrared Sauna provides relief to sore and stiff muscles, and helps you restore your body back to its capabilities. The heat from the Infrared Sauna increases the blood circulation in your body and accelerates recovery of damaged tissues. The increase in blood flow causes an instant relief of muscle pain and aches.
RELIEVE ARTHRITIS & JOINT PAIN

Researches have found that after an Infrared Sauna session, users can experience a decrease in pain and stiffness. The wavelengths caused by the Infrared Sauna help reduce inflammation in joints that are causing discomfort and pain. The exposure to infrared light increases the production of collagen in the skin and bones, causing a faster rate of regeneration of damaged bones.
Infrared Sauna is known to heat up 3 times more than a traditional sauna, causing better blood circulation. The improved blood flow is more effective with reducing cellulite and reducing fat cells. The increase in heart rate from the Infrared Sauna session reverses the built up liquid in the fat cells and helps reduce cellulite on the body.
Book Infrared Sauna near Los Angeles, CA at Muscle Lab Pasadena
Take over the private room for 30 minutes and enjoy the Infrared Sauna all to yourself.
Infrared Sauna at Muscle Lab Pasadena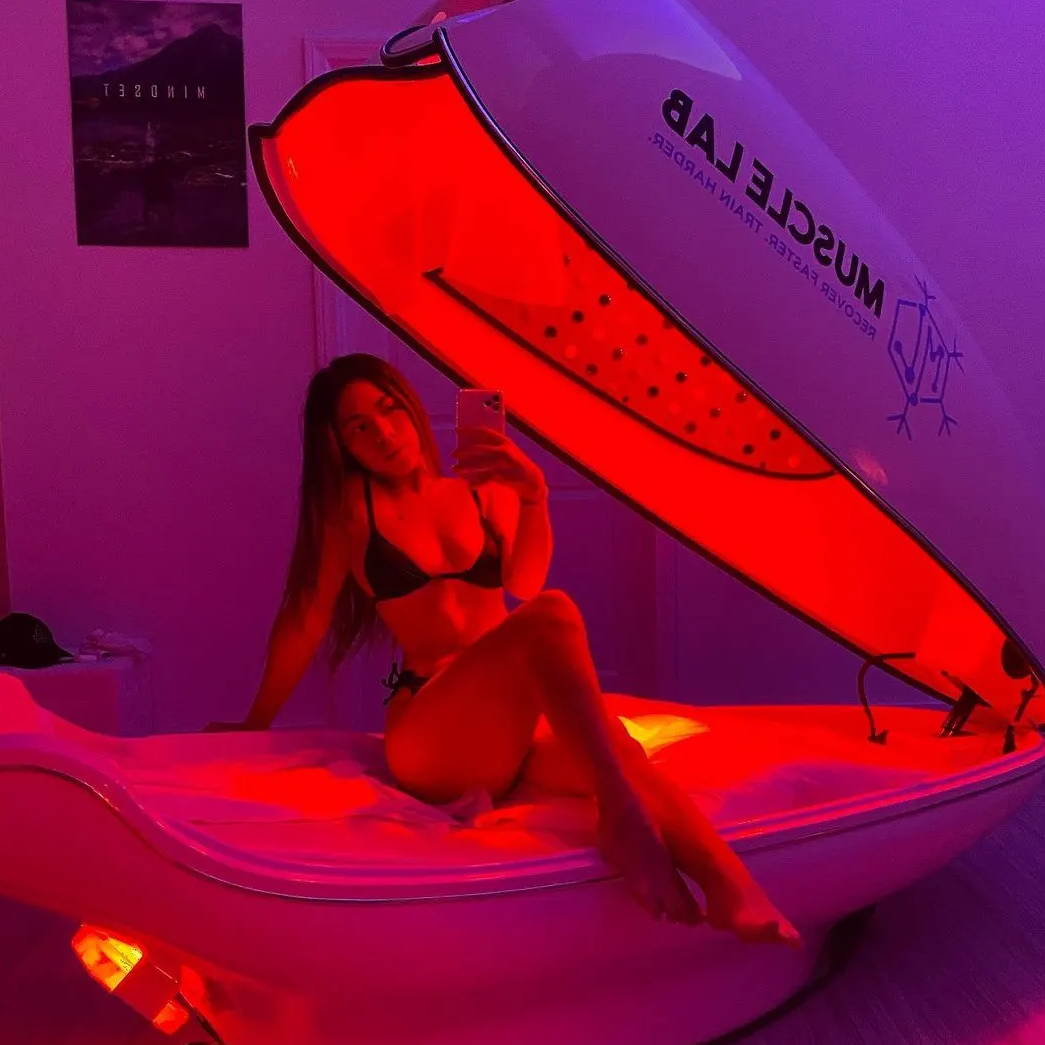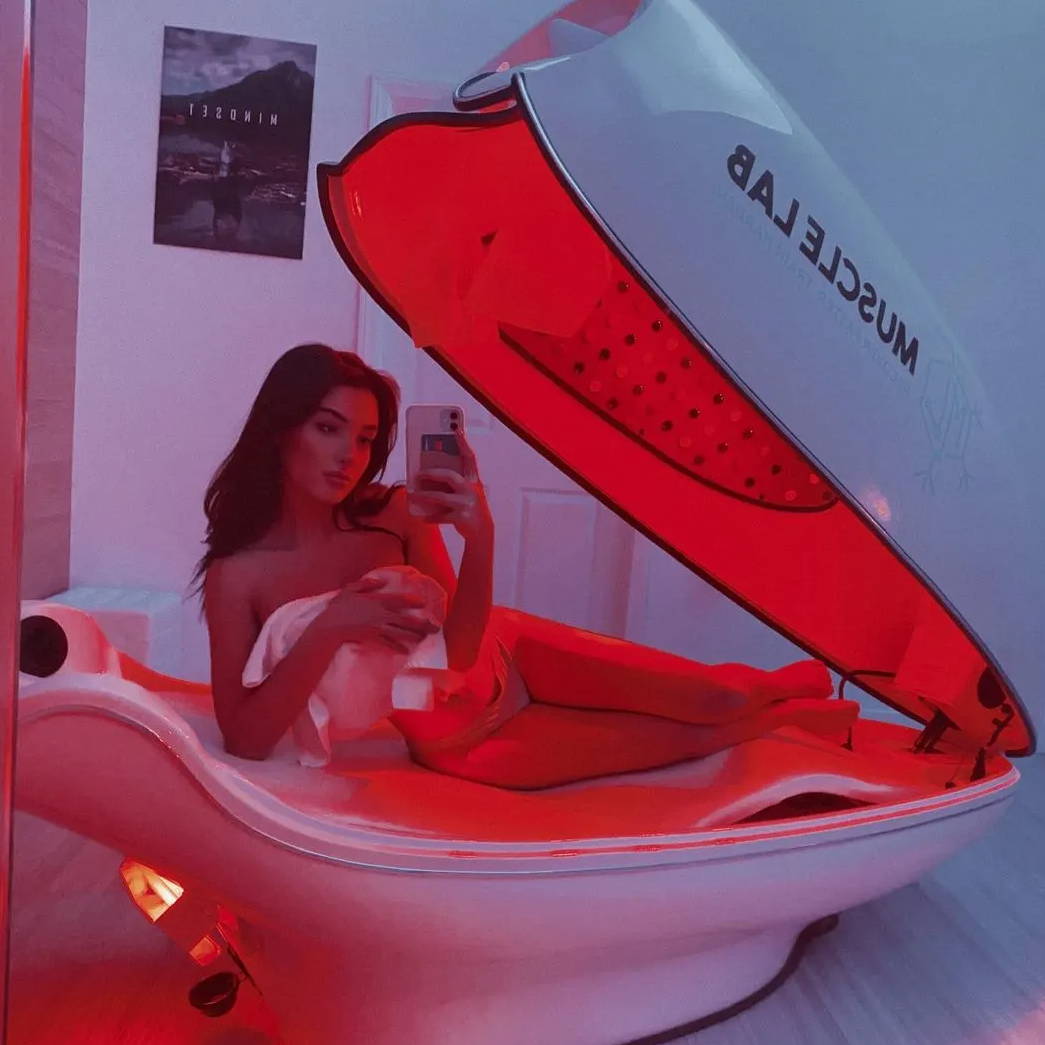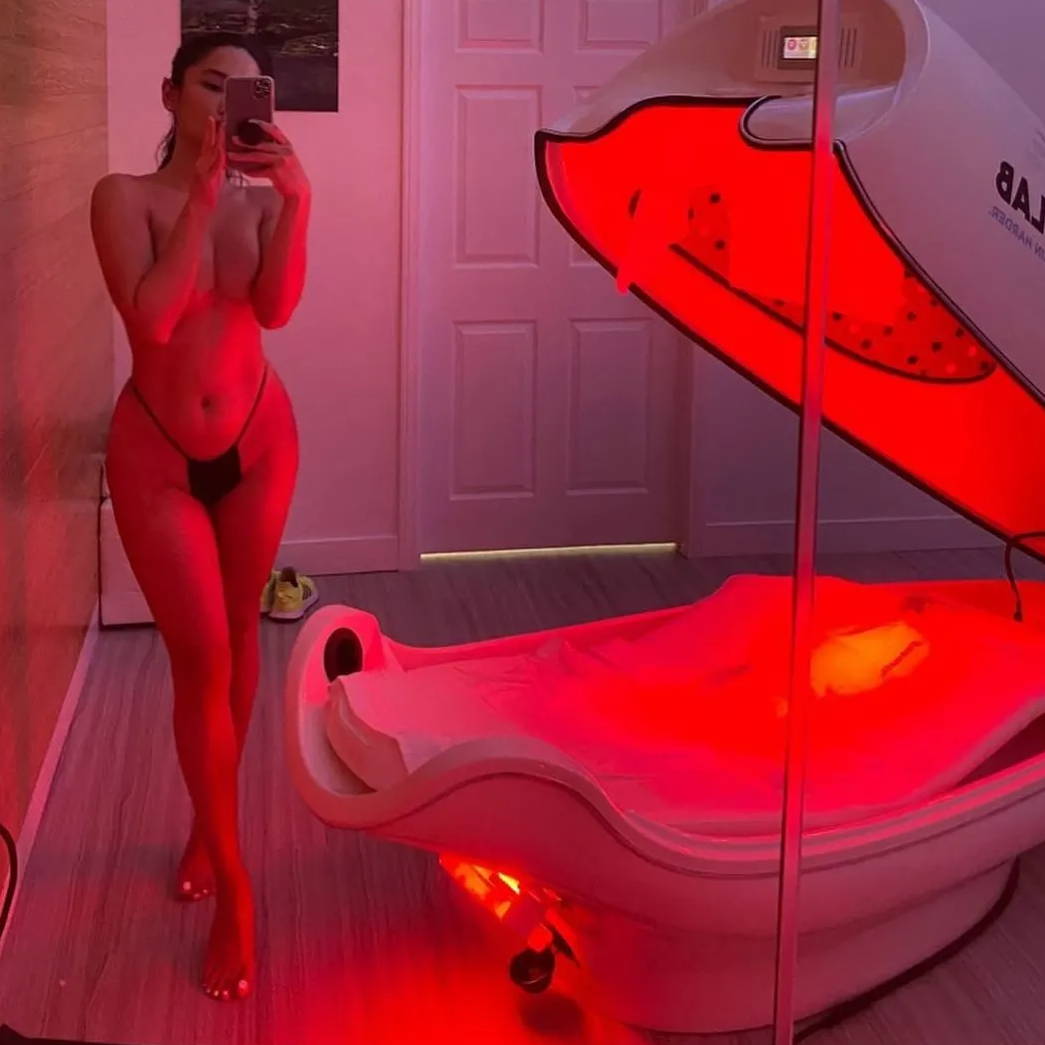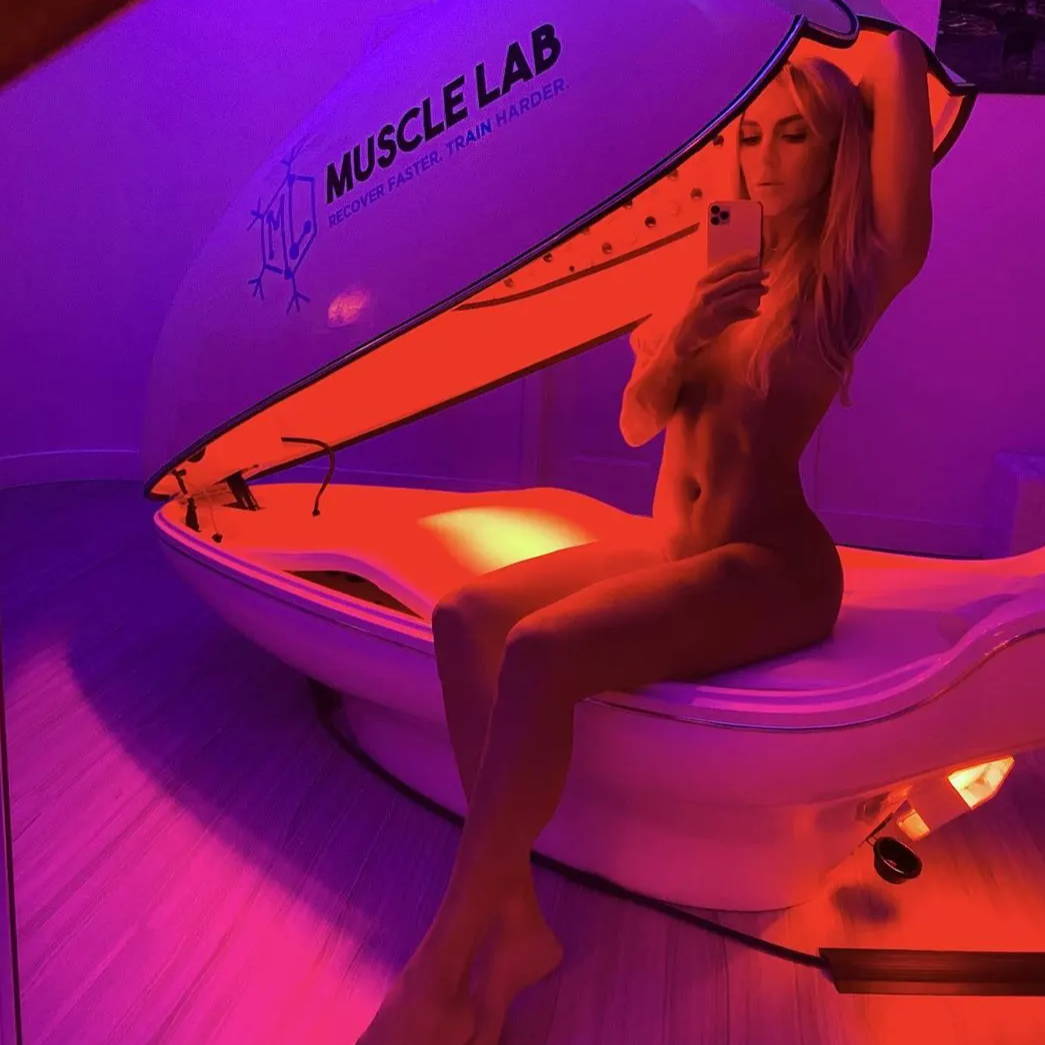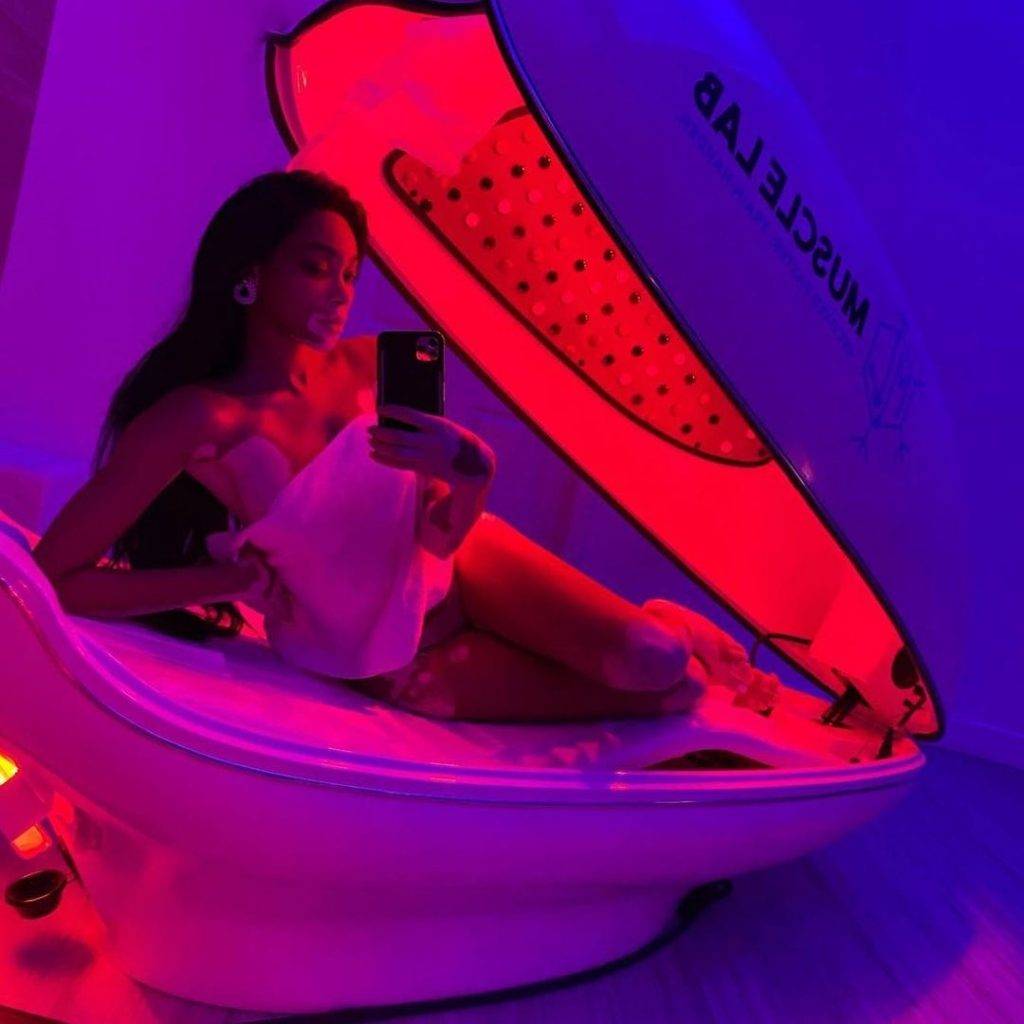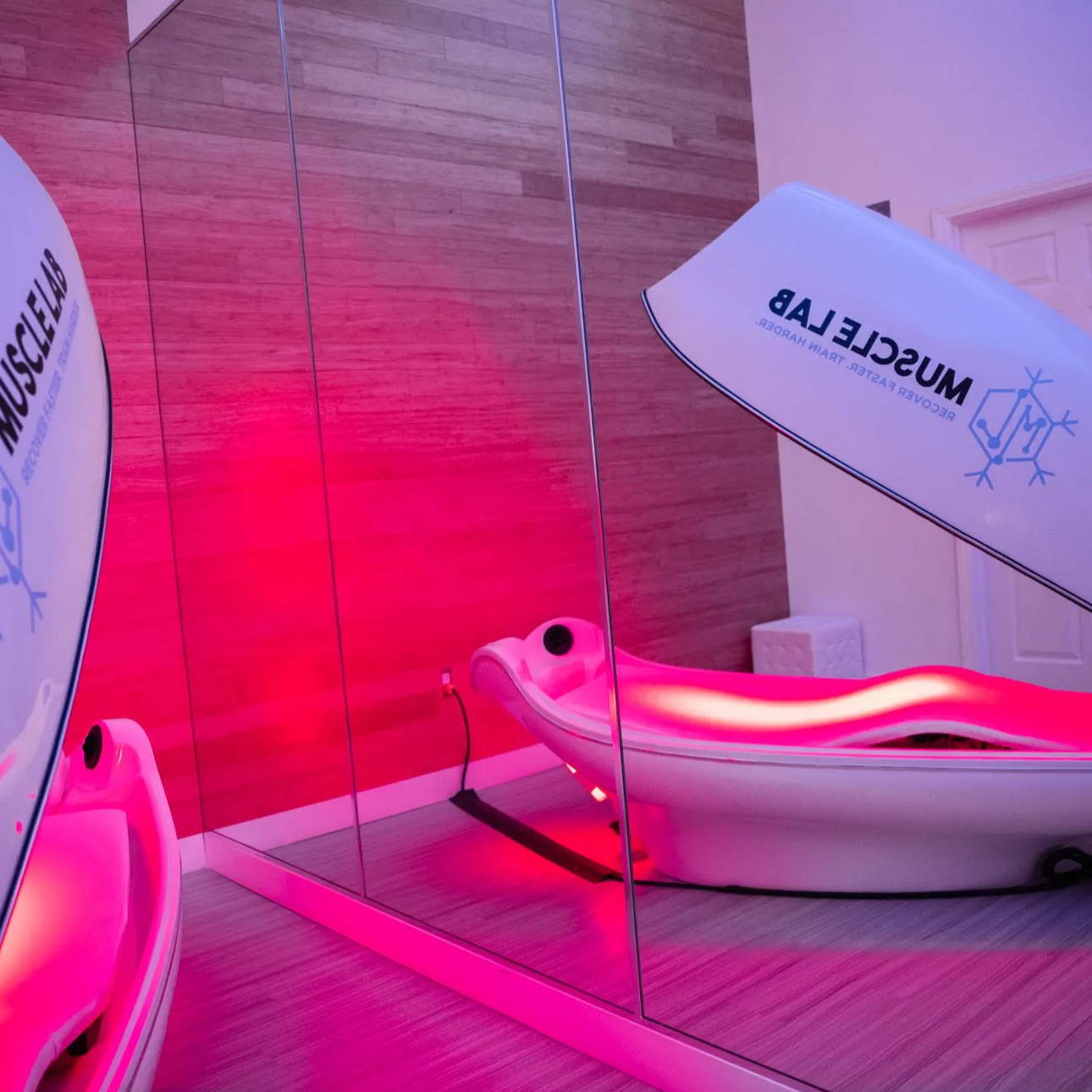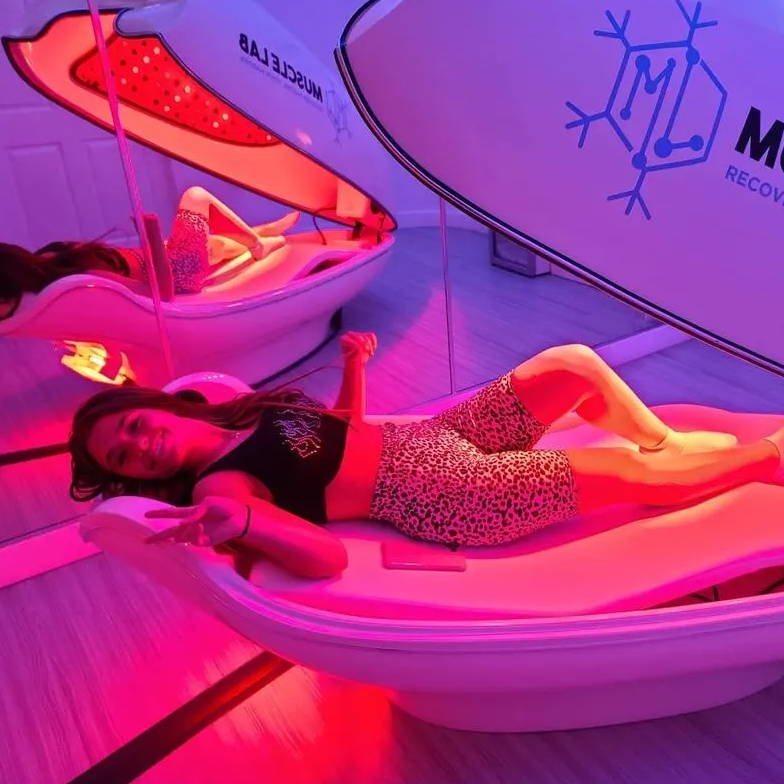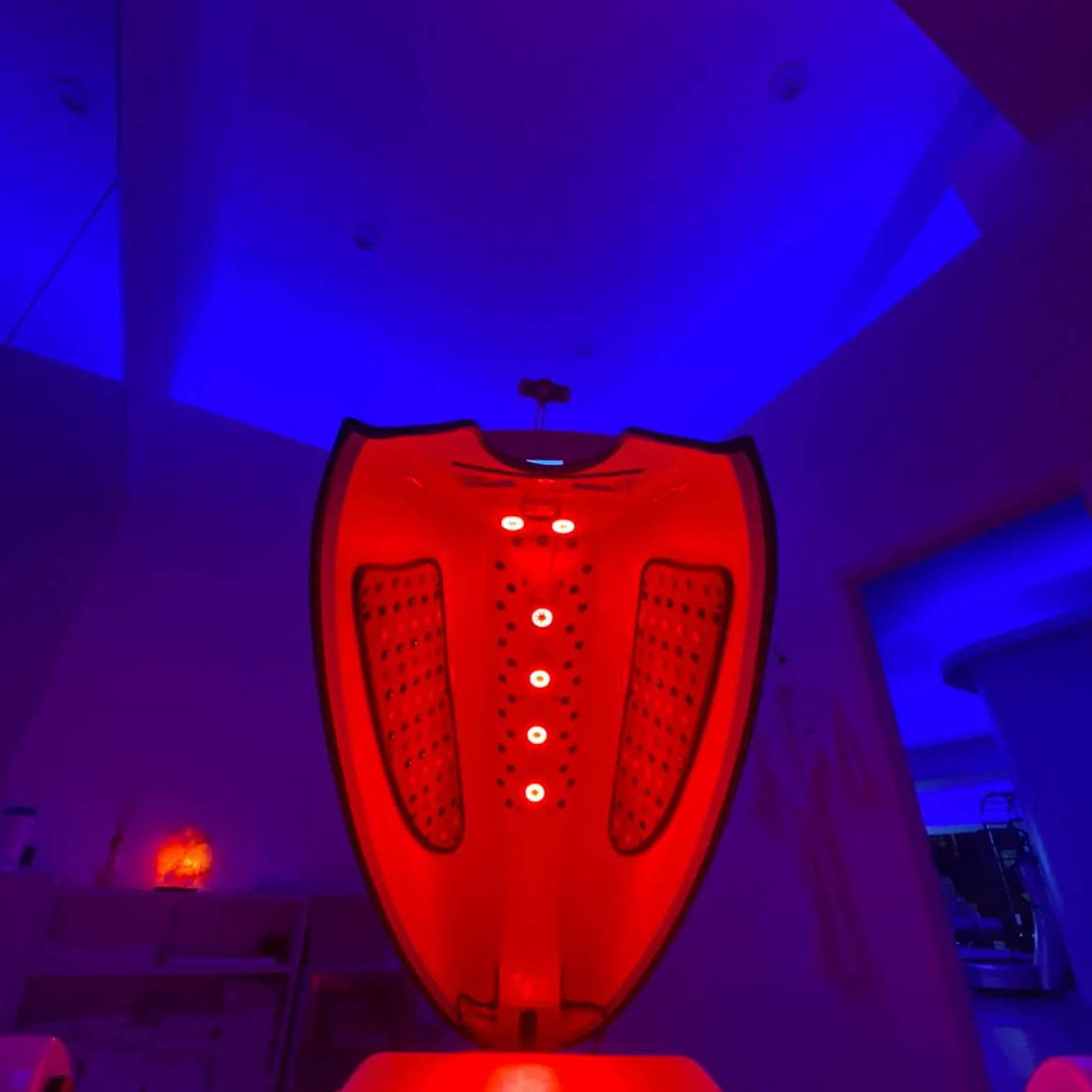 what is an infrared sauna?
Infrared Sauna, unlike a traditional sauna which uses actual heat, uses infrared lights to heat up your body temperature.The increase in body temperature causes an increase in blood flow, resulting in a full body detox.
how often should you use infrared sauna?
There is no limit or minimum of how many Infrared Sauna sessions you should do. You may use it as much as much as you like. However, we recommend 3 sessions a week to keep your blood flow going.
what to wear in infrared sauna?
Muscle Lab offers a private room dedicated to the Infrared Sauna pod. The room is all yours for the duration of the session. You should feel comfortable to enter the Infrared Sauna as you please.
how many calories do you burn in an infrared sauna?
Research shows that one session of Infrared Sauna can burn anywhere from 300-800 calories.
how long to stay in infrared sauna?

Muscle Lab offers a 30 and 60 minute Infrared Sauna session. It is recommended to start with the 30 minute session to get your body accumulated to the heat.
what to do after infrared sauna?
For many years, experts have raved about the benefits of hot and cold therapy. Luckily, Muscle Lab offers a whole body cryotherapy session that you can enjoy after the sweat.
what are the benefits of infrared sauna?
The benefits of Infrared Sauna include weight loss, reduces stress and fatigue, helps with muscle aches, and treats arthritis and joint pain.